Back
Previous product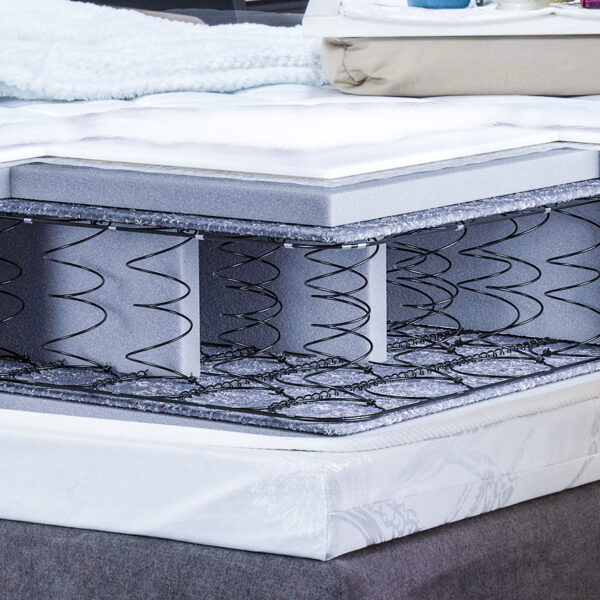 Royal Spring Mattress
$

120.00 –

$

240.00
Next product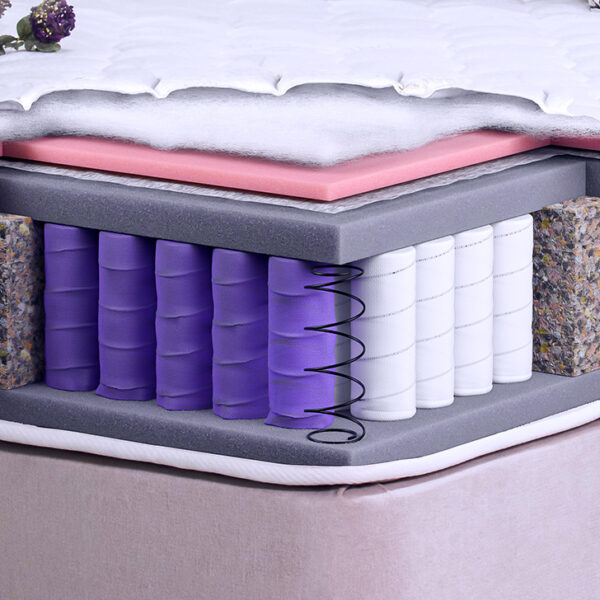 Sovereign Orthopedic Mattress
$

300.00 –

$

600.00
Paradise Spring mattress
$155.00 – $310.00
An Elegant Mattress for Your Comfort
This mattress combines durability and shape retention with its high-count spring module and resilient foam.

 Knitted fabric quilted on the multi-needle machine.

  Polyester staple fiber padding.

   Resilient P/U foam panel for comfort and support.

  Interfacing isolator membrane.

   4 cm thickness of high-quality P/U foam.

 Thermo bonded hard felt.

 Bonnell spring heat-treated for stress relief and rustproofing.

 High-density extra edge stiffening frame.

 Overall height: 25 cm.

 8 years guarantee.
For Customization Contact Us: +9613195293